ABOUT US
Nice to meet you.
(After this introduction, it's all about YOU!)
THE FRONT OFFICE.
Kathleen Kroll Romana
Founder, Creative Director, Webmaster, WordPress Specialist, Graphic Artist, Helping Hand.
Equipped with a BS degree in Computer Science and 2 decades of IT experience at several major corporations in the NYC area, I switched gears and started Viva in 2006.
Building websites is the perfect melding of my tech background and a lifelong passion for creative arts and design. I wear most of the hats here, from receptionist to designer and more. As your primary contact, I will support you through the entire project, answering your questions, and maintaining a positive Viva working relationship.
When I am not working, chances are I am dancing — 5,6,7,8 — at a West Coast Swing social, or traveling to a warmer latitude with my husband.
THE BACK OFFICE.*
Viva Design Studio is a boutique web company specializing in creating great website designs for small business owners. We realize that Branding, Search Engine Optimization, Google Pay-per-Clicks, Social Media, Tech Support and Website Upkeep are very important services for your website to perform at its best.
Through a collaboration of highly-regarded, independent creatives, Viva Design Studio is able to provide clients with a comprehensive digital experience that also includes branding, SEO marketing and post-launch site maintenance. Viva acts as coordinating liaison, however you'll interact with them directly for these additional-fee services*.
*Separate invoicing applies.
Gina Romana
Graphic Designer
Your brand tells your customers who you are, what you are about, and what sets you apart from your competitors. Graphic Designer Gina Romana creates unique, consistent branding* that makes your business memorable, with original logos, color palettes and more.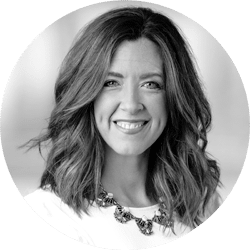 Website Care*
Once your site has been launched, Stephanie and her team at FocusWP.co provide outstanding website care* as a stand-alone service.
SEO and Social Media*
Adam at CCM helps businesses and organizations realize their fullest potential through a leveraging of innovative and evocative digital marketing efforts. Adam oversees each campaign, ensuring consistent quality and award-winning results.
RECOGNITION | PUBLICATIONS | COMMUNITY
Viva? Yes, VIVA!
Wondering why I chose Viva for the name of my company? I was looking for something that captured the essence of how much I enjoy designing websites!
This was the closest I could find, then I shortened it to Viva:
From

viva

cious
*: happy, lively and energetic in temper, conduct, or spirit.
*Compiled from Merriam-Webster.com.
viva**: 2006, reinterpreted: a joy for living, while doing what one loves.
**Kathleen Kroll Romana, web designer.